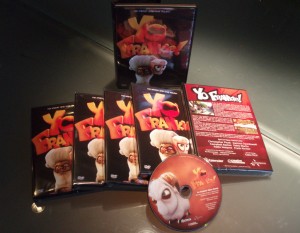 The long wait is almost over, today the dvds were delivered to the Blender Institute. Tomorrow we'll pack them all for our sponsors/customers, monday it gets picked up by the Global Mail service.
Delivery is usually 2-4 days for countries close, 1 week for rest of Europe, 2 weeks for USA and rest of world.
In case you've moved to another place after ordering, make sure the e-shop knows! (Mail shop at blender.org order number and new address).
-Ton-