Download and Play Yo Frankie! no matter if you're on GNU/Linux, Windows, or OSX.
The game is available in two different Game Engines.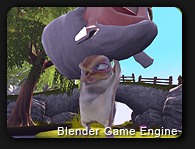 Blender Game Engine
Watch Yo Frankie! BGE Gameplay demo at YouTube.

Press F1 during the game to see the controls.
For opening the files or playing the game, use Blender 2.49a. Files are compatible with newer versions but gameplay is not.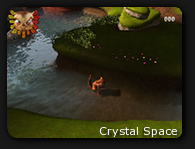 ---
Crystal Space
Download and Info available at this blogpost:
/?p=377

GNU/Linux and Windows only.
---
Tutorials and Videos
All the documentation included on the DVD will also be available here as they are uploaded.
---
Expand Yo Frankie!
Yo Frankie! (BGE) is now part of Blender Projects, that means that you can make and share your own levels, characters, whatever! and also help in the development and maintenance of the game.
Project Page: http://projects.blender.org/projects/yofrankie/
Check out SVN: svn checkout https://svn.blender.org/svnroot/yofrankie
~300meg uncompressed.
---
Please remember that by
getting the DVD
you're directly supporting future Blender Foundation's projects like this, as well as Blender's development itself.
---

Yo Frankie! is licensed under the Creative Commons Attribution license 3.0. In short, this means you can freely reuse and distribute this content, also commercially, for as long you provide a proper attribution.
The attribution is: (c) copyright Blender Foundation | apricot.blender.org.