More awesome blender dev. It's there at last, the bake panel has existed far too long without the shadow bake option. Thanks Cambo! The plan for the BGE game is to use dynamic shadows for the character, and bake shadows for the level.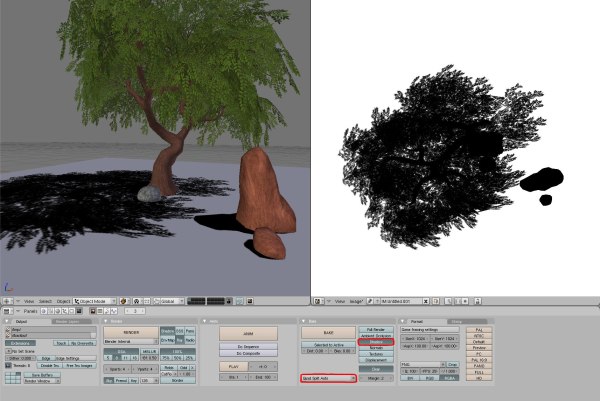 Note the quad split option in the image above. Blender's baking needed an option for quad splitting as well. Internally, most systems will split a quad into 2 triangles, and blender's no exception. It checks for non-planar (bent) quads and splits them in the direction that gives the least distortion.
While good for rendering models, this causes a problem for baking because the split direction can differ from the one used to display and export. One solution is to triangulate all faces before baking and exporting, but this isn't ideal since it would loose the edge loop topology and make models harder to edit later. To make matters more confusing, graphics card don't all split quads the same way, but many game engines just convert to triangles when exporting.
Campbell was also kind enough to add this option to split quads in a predictable manner (0,1,2) (….) etc.